Genevieve Marie Johnson Katzmark
1913-1996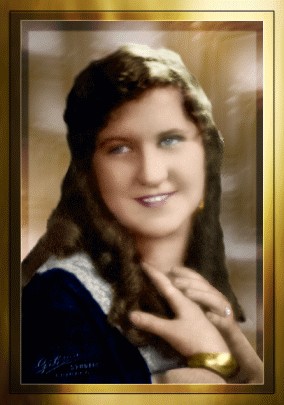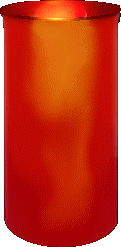 Hold thou thy cross Before my closing eyes,
Shine through the gloom, And point me to the skies;
Heaven's morning breaks, And earth's vain shadows flee;
In life, in death, O Lord, abide with me.

My mother was born in Gary Indiana. Gen., as most of her friends called her, was raised by her mother Jenny and two maiden great aunts Mamie and Dolly . During her childhood she resided at 7125 Cornell Avenue, Chicago Illinois. Mother graduated from St Lawrence grammar school, and attended Aquinas high school. During the depression years 1930-34 she worked as a window dresser for several department stores in the Chicago loop.

On October 9, 1934 she married my father, Paul Valentine Katzmark, and established residence in the South Shore area of Chicago. In 1941 they saved enough money to buy their first home at 8430 Michigan in the Chathem area. In 1948 they moved to Beverly and lived 22 years at 9120 South Leavitt Street. After moving to Palos, and then to St. Paul Minn. they returned to Frankfort Illinois in 1976 where they retired.